Conditional row suppression allows the user to hide rows of data that meet a predefined condition.
Example
The below example displays contact information for company employees residing in the UK and USA. The Employees.Region field stores State values for USA residents and null value for UK residents.

Here's how this data is returned without the use of row suppression. Note that Employees.Region doesn't return any information for the first employee but is necessary to show the State for the bottom two.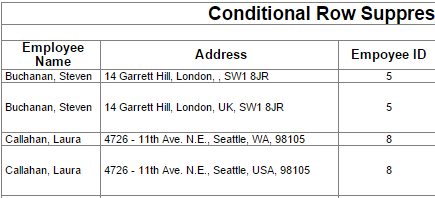 In order to hide these null value cases, we'll use Conditional Row Suppression. 
Applying Conditional Suppression
Select the cell formatting tool, or right-click first cell containing the data you want to conditionally affect and select the same tool. (

)
As the action, select "Suppress Row."
Select the function icon, shown below.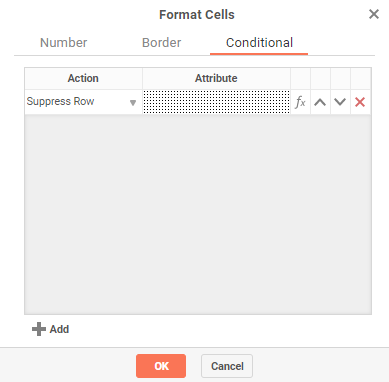 In the Formula Editor, we'll set a simple formula for the row of data we want to represent the respective employees for that row.
Let's devote Row 4 to USA residents by suppressing records where Employees.Country = "UK."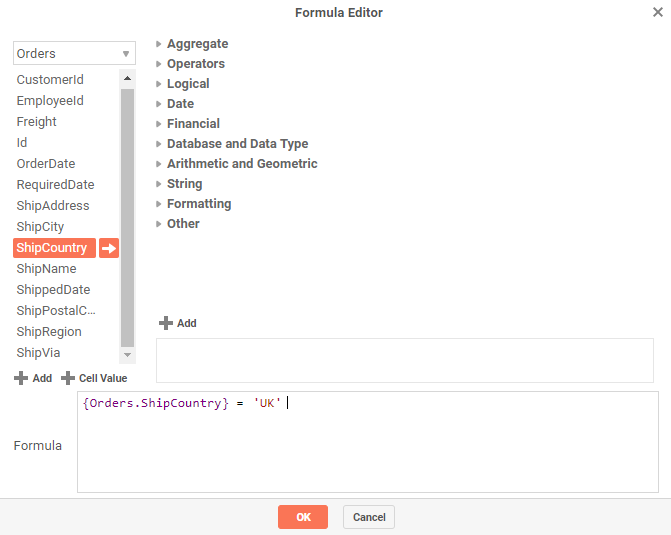 Let's, accordingly, devote Row 5 to UK residents by suppressing records where Employees.Country = "USA."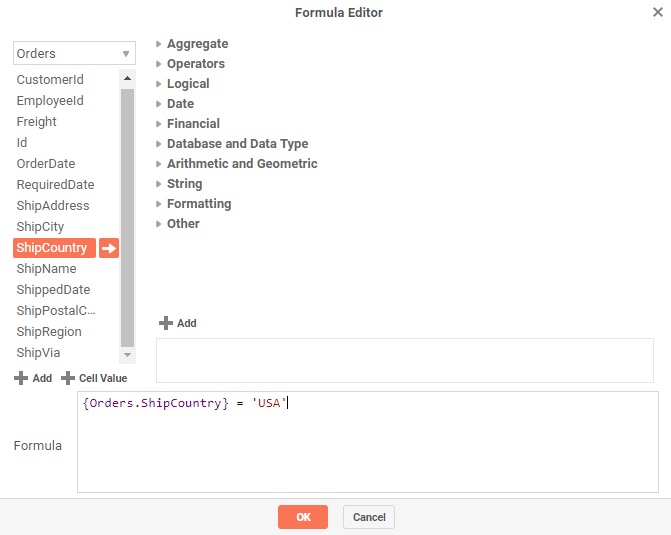 Now when we execute the report, our data will return without null values:

Conditional Row suppression is extremely useful for delineating similar but distinct results from the same data fields.