Adding page numbers varies slightly depending on report type.
For Express Reports
In the Layout tab, click on "Page Footer" and check the box, "Include page number at the bottom of every page."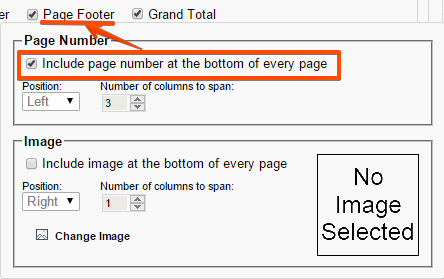 For Advanced Reports
Add a page footer or header, depending on where you'd prefer the page number to be located.
Select a cell and manually add " =@pageNumber@ "
NOTE. For more information on formulas, please see this article.