If given permission by your administrator the User Preferences button will appear in the top right corner. Click the User Preferences button (

) to open the User Preferences menu.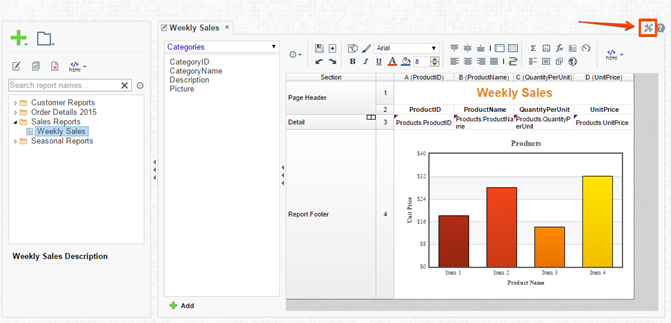 Startup Reports
In the User Preferences menu set your preferences such as which reports should run at startup and/or what User Reports should be applied.
To execute a report on startup either drag and drop it to the 'Report Name' panel, use the 'Add' button or double-click it.
To disable a user report click the delete button ().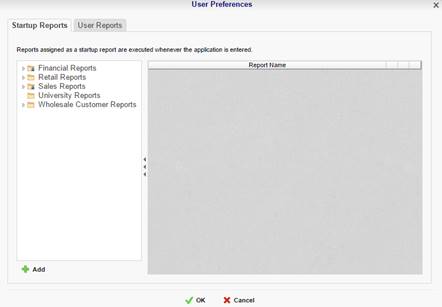 Context Sensitive Help
Context sensitive help is available at any point in the application. Click the help button (

) and documentation will appear in a new tab. The guide will automatically open to the section discussing the feature you are using.